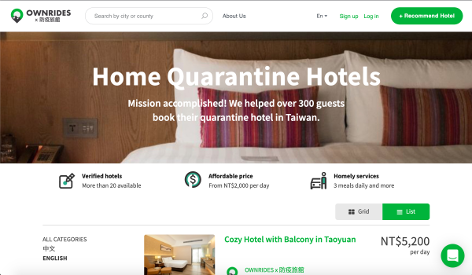 Home Quarantine Hotels
Mission accomplished! We helped over 300 guests book their quarantine hotel in Taiwan.
---
Verified hotels
More than 20 available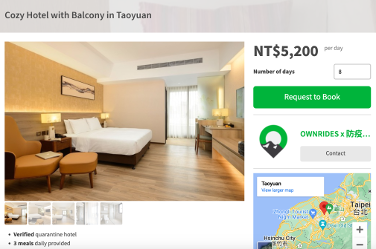 ---
Affordable price
From NT$2,000 per day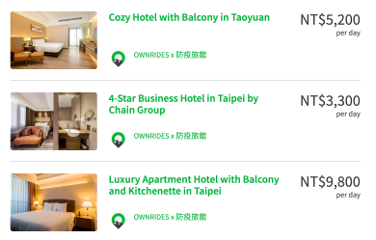 ---
Homely services
3 meals daily and more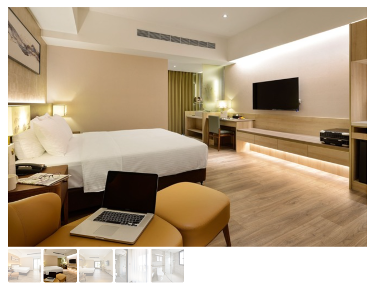 ---
OWNRIDES x 防疫旅館 is a partnership between OWNRIDES and many quarantine hotels (and apartments) in Taiwan, the first online platform that makes finding and booking them easy. Customers can find their information (such as room size and amenities) and book them directly on the website. More than 200 customers (including the crew of EVA Air) have booked and stayed in them since July 2020.
Only hotels and apartments that are licensed and have met the strict requirements for home quarantine are selected by OWNRIDES. They must provide proper disinfection and waste disposal.
With more than 10,000 customers and almost all giving 5 stars rating, OWNRIDES is the most recommended online platform for tourists to book private drivers for tours, transfers and car charters in Taiwan since 2017.
OWNRIDES has been the most recommended online platform for booking drivers for tour in Taiwan since 2017 so many customers trust us and are asking us to help them (or their friends and family) find and book quarantine hotels now too. To make it easy for them, OWNRIDES is providing this online platform for booking hotels (and apartments) for quarantine.
★★★★★
"Don't think twice, you are safe with ownrides. You will get whatever you want. Ownrides can deliver. It was a good experience. They will follow up even during your stay."
★★★★★
"My brother and I had to go to Taiwan on short notice, and had to find a quarantine hotel as part of the planning process. After submitting our initial request, Steve from Ownrides responded promptly and booked the hotel that we wanted. After that, from airport transfer to hotel stay, everything was really smooth. The hotel is spacious, clean and safe. We are still in quarantine but am very pleased with our experience with Ownrides. Thank you Steve for your help!"
★★★★★
"Fast and convenient. Also happy with the price of the hotel."
★★★★★
"Steve was helpful throughout in answering questions. The whole process was easy and the hotel comfortable and affordable!"
★★★★★
"Fantastic! Steve was extremely responsive and helpful."
★★★★★
"Steve was very helpful and proactive in finding my mom a hotel when she had to come back to Taiwan ASAP for my grandpa's funeral."
★★★★★
"Very thorough and attentive service, it was worth the money."
★★★★★
"Steve was extremely helpful in making the booking, making sure I got a good price within my parameters, and ensuring my journey there was safe."